CTO as a Service
With our global network of highly experienced
Chief Technology Officers on-demand we bring
the world of technology closer to you
and make it affordable
CTO Services
Three flavours of CTO as a Service
---
Part-time CTO
If you're not ready or able to hire a permanent,
full-time CTO, we can immediately provide
the right person, for the right amount of time,
for as long as you need - and no more
Outcome as a Service
Some situations require a specific outcome,
instead of a role. It may be a critical initiative on a
transformation, acquisition, integration, or carve-out.
A force-multiplier to get more done
Fractional CTO
For technology leaders who require
an experienced partner with
complementary skills - we provide options,
being it advisory, execution or mentoring
What is CTO as a Service?
The CTO as a Service model is a highly flexible approach to technology leadership based on the pay-as-you-go model. Organisations can choose what skills they need, the responsibilities to be covered, the level of involvement, and the contract length. The level of support can be dynamically changed depending on the current business context.
It is a cost-effective alternative to recruiting a permanent Chief Technology Officer. It is ideal for ambitious start-ups who want to increase development velocity and quickly bring validated products to market and SMEs looking to enhance and optimise their technology strategies to drive growth and innovation. Larger companies can benefit from an external perspective on their current systems and future development roadmap. The CTO as a Service can include coaching and knowledge transfer for your permanent staff.
Why choose us
Choosing a CTO is tough.
Let us convince you
---
Visionary
---
You are the leader who is capable of envisioning the future. We help you shape that vision further and translate it into an actionable technology strategy and build a technology roadmap
Innovative
---
We continuously monitor new technology trends and experiment with disruptive innovation to help you get a competitive advantage using IoT, AI, ML and other remarkable technologies
Experienced
---
All our CTOs have got at least ten years of experience in the technology space. A lot of them have been founders of startups or leading innovation in big companies
Creative
---
We have a few brilliant minds ready to apply their "out of the box" thinking to solve the most challenging problems and not only to make your ideas happen but to outperform the crowd
Transparent
---
We speak both business and technology languages to connect founders, engineers, and investors into a single space to share valuable information and make strategic decisions
Proactive
---
We hire only executive-level professionals with founders mentality and strong leadership skills who take responsibility for the success of technology in your business
we are on the way
to become a go-to place for technology consulting
---
0
0
0
our services
we plan, design, build and support high quality products
---
STRATEGY AND ARCHITECTURE
We use our collective experience to define the foundations in the right way - from the product roadmap and architecture to the technology stack and team composition - we've got your back
ENGINEERING CRAFTSMANSHIP
When technology becomes a bottleneck from the scalability, security or further product evolution perspective, we can help to redesign the existing solution and get back on track
BUDGETING AND COST OPTIMISATION
Technology expenses can quickly go high, especially with inaccurate "build or buy" decisions. Expert vendors and cloud infrastructure management will get the budget under control
GROWING AND LEADING THE TEAM
We set the bar high when it comes to technology leadership. The quality of your engineering team, processes and culture will shape the outcomes for the whole business
TECHNOLOGY DUE DILIGENCE
Our experts will analyse the opportunities and risks based on business alignment, strategy, architecture, people and processes, innovation potential, scalability and security
ADVISORY AND COACHING
We offer CTO advisory or second opinion on the matters of architecture, strategy, organisation and processes. Our advisors can empower your permanent CTO with their vision of the future and innovation.
Technologies
What technologies we used in 2020
---
Artificial Intelligence (AI) is the ability of software to "think", analyse the data and make decisions. AI can emulate human behaviour to perform different tasks and improve the behaviour over time using newly available data. AI is used in healthcare, industrial sector, finance, e-commerce and many other sectors.
Internet of Things (IoT) is the data network that connects different small devices and sensors to communicate with each other. IoT data analytics have been successfully implemented in retail, healthcare, manufacturing and other sectors, significantly reducing the cost of operations and creating competitive advantage.
Machine Learning (ML) is a method of data analysis that is capable to improve automatically through experience. ML algorithms can predict future state of a system based on historical data, identify anomalies and patterns. ML is used in audit, finance, cybersecurity, e-commerce and many other sectors.
Robotics process automation (RPA) is a form of business process automation technology based on metaphorical software robots or digital workers. Those robots can use another software like humans to perform various tasks. RPA can be used in accounting, finance, insurance, legal and other businesses.
Our Approach
working together to achieve great results
---
Intro Call
We will schedule a video call with you to understand your business context and technology challenges. Together we will decide on an appropriate engagement model for one of our CTO partners after exploring the pros and cons. At this point, we would also ask about any preferences in terms of culture fit.
Analysis and Estimation
Once we understand the context and challenges ahead, we will get together our CTO panel to understand who would be the best positioned to take the role based on domain knowledge, skillset and relevant experience. Also, we will broadly discuss "the plan of attack", and then the appointed CTO partner will work on the detailed estimation.
Contract, Engagement and Feedback loops
Once we agree on the scope of work, engagement model and particular CTO candidature, our legal department will do the necessary paperwork, and the engagement will start. You will define the ways of working and reporting lines with your selected CTO based on your unique context and challenges. Our CTO partners and management team are always open to adjusting the initial plan if needed to maximise the value for your business.
Review and Handover
Once the engagement ends, we will review the outcomes and provide final recommendations for the next steps. The complete handover process will include responsibilities, documentation, contacts and anything else you might require to continue without us. Your CTO will be available for ad-hoc consultations and support for the next six months after the engagement ends.
Are you an experienced world class CTO?
Our Pricing
Amazing services at affordable price
---
Subscribe
To join our newsletter
recent projects
successful projects, happy clients, great results
---
Hastee
Giving initial boost to smart
fintech solution for employers and employees
JUST EAT
Ensuring scalability of one of the biggest
global food delivery marketplaces
Probitas 1492
Robotics Process Automation for
Lloyd's underwriting syndicate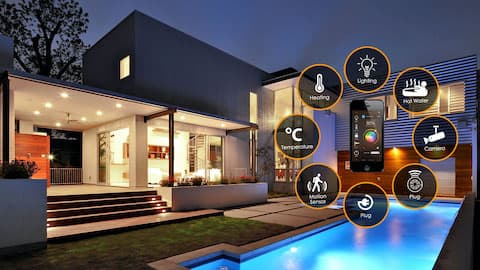 Smart Home Solution (NDA)
Using IoT, AI and ML
to create disruptive innovation
Telehealth Solution (NDA)
Ensuring scalability and security while
integrating with external systems
Fintech Solution (NDA)
Creating disruptive innovation
for small businesses
Home Rentals Solution (NDA)
Creating smart engine to
balance demand and supply
Fintech Solution (NDA)
Technology strategy and roadmap
for business loans brokerage platform
Cardio Data Vault
Securely storing and analysing
patients cardiovascular data
Drop Us A Line
we are happy to listen from you anytime
---
Feel free to drop us a line!
Our Mission
Our mission is to bring the world of technology closer to you and make it affordable. At the fraction of the cost for a permanent CTO we will help you to disrupt the market with innovative technology, get the investments or just provide valuable advisory services from the top CTOs around the world.